For the Security Officers from Securitas Security, a burglar alarm IS a priority.... (more)





Touch-screen control & menu driven- no keypad. Live 2-way with monitoring center. (more)




Remotely arm/disarm or view status, history, or video. Get text or email alerts... (more)






National Monitoring Center is refreshingly professional. They actually care... (more)





Video is powerful evidence & deterrence, for businesses & now easy for homes.. (more)





Smartly & sharply competitive without risking value, reliability & effectiveness... (more)






Take amazing control of lights, locks & temperature, on or off premises... (more)





Physically control who, when, & conditions for door access, with audit trail.. ... (more)








Home & Business Security
Trusted locally for 30+ Years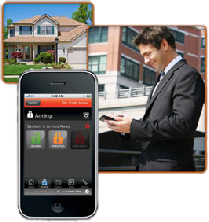 No more keys or changing locks

No worry about copying access cards/fobs

Instantly enable/ disable individual access

Continuous audit trail of access history

Restrict access by numerous variables

Control access from off-site in real time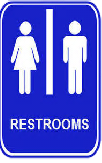 BUSINESSES
Safer environment supports productivity & reduces risks

Cloud-based management and audit trail, from any computer or cell phone

.

No server, software, or user-license needed.

For higher security use combo keypad and card reader, to require a code, or a pin or both like an ATM

Restrict access to computers, or network rooms

Minimize shrinkage with control on supply rooms, high valuables

Reconcile access audit trail/ report to time cards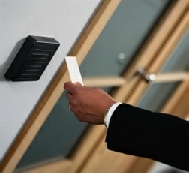 Restrooms For Customers Only.
Having problems enforcing restrictions on commercial restroom use? The Stop 'n Go Restroom Access System is the answer.This is a special custom deigned access control system just for this application.
At any time doors can be remotely set to remain locked (from entering). Other times set to remain unlocked.

Small red & green lights are visible by the doors. Sign on door reads: "Green light - Push to open. Red light - Ask clerk to unlock."

When locked, and a request is made to use the restroom, clerk can choose to unlock the door using portable hand-held control.
Access control puts you in command.
With emPower™ there's no more turning back to make sure the doors are locked or rushing home to let someone in. emPower lets you remotely monitor and control your locks so you can constantly stay aware, and able to take action from anywhere. emPower makes it easy for you to lock or unlock a door remotely, or even better, create a lock access code for anyone who needs access to your property; you'll be alerted immediately via text or email when someone unlocks a door.
No more giving out the keys
emPower lock control means you don't have to give out keys to all the people who are authorized to enter your property — like your dog walker, neighbor, or babysitter — and then worry about getting the keys back later. It's easy to grant a new visitor access without having to run to the hardware store for a key copy — just go to your account website or sign in from your mobile device. And if you forget your keys inside, just use the exterior keypad.
4. Door unlocks for 30 seconds (adjustable) giving customer just enough time to return to the restroom's unlocked door, which then automatically locks again right after customers enters. (always able to open from inside).
Minimizes length of interruptions for clerk and business flow, from requests.

Deter & minimized unwanted use of facilities

Give clerks power to physically control restroom access.

Give customers peace-of-mind, security, improve business image.

Every user is viewed and "screened" by clerk.

Minimize risks of trashed facilities or any illicit use.

No more keys or changing locks.